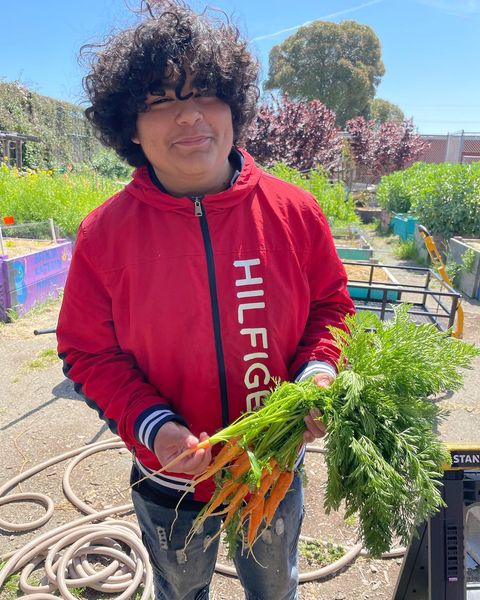 The sun is SHINING!! We made the infamous cilantro pesto pasta that the students love!
Did you know pesto can be made with many herbs, not just basil?
We use our cilantro as we wait for basil! 10/10 recommend!
Aside from that students have been planting their summer crops! We got tomatoes in the beds now and we got some support in building a bed.
Students are learning not just how to grow food, but how to cook food and BUILD spaces for their food! And they're doing fantastic!!
Thanks to everyone who's been supporting and rooting for the youth!
Stay tuned for weekly update posts