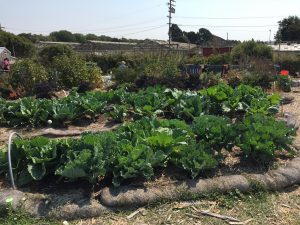 Celebrating Our First Year!
Urban Tilth is proud to celebrate our first year at the North Richmond Farm! In 2017, the launch of 2 successful annual events, the Martin Luther King National Day of Service and The Festival of Flowers. These events allowed over 550 people to connect with this land and provided an outdoor venue for people of all ages and backgrounds to become together and be a part of our first phase of the farm construction.
In 2017, we also installed power to the farm site (PG&E) and water (EBMUD), secured permits, installed a temporary construction office, nursery tables, tool shed, growing spaces, signs, and 64 tree orchard. Keep looking out for more to come!
Download /View Restoring Tilth Newsletter – Feb 2018 (pdf)