Nothing like a little Monday Garden Therapy on the Richmond Greenway!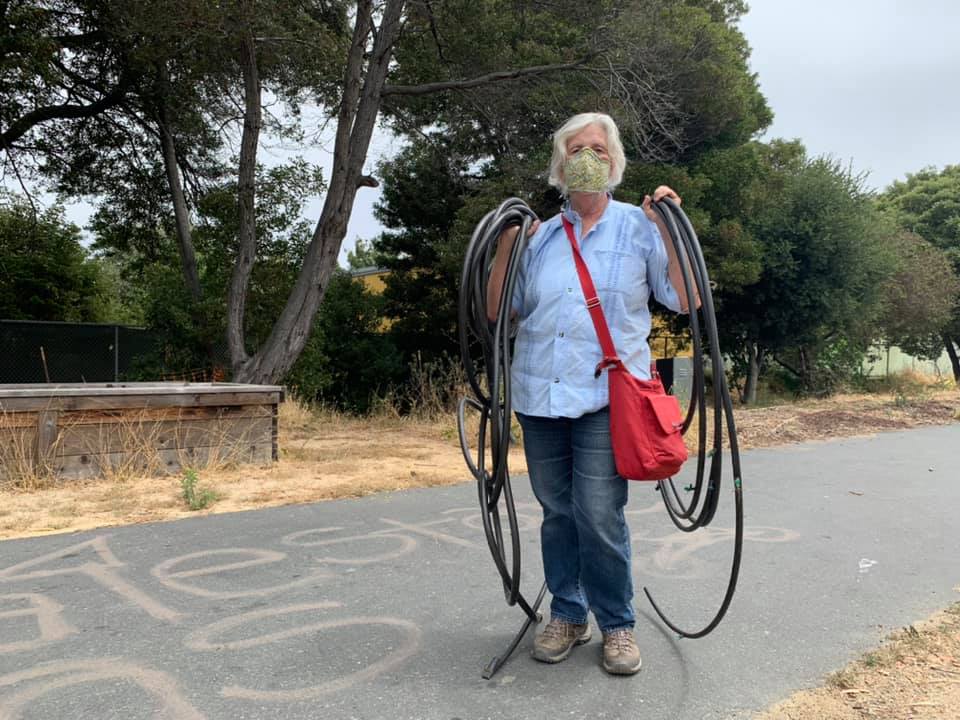 Today the garden team and Alejandro our awesome volunteer made so much progress bringing the community garden back to life
We weeded, deadheaded more of the pollinator garden, cut back, and amended the soil around our blueberry plants, watered, and weeded some more!
Huge shout out to Tarnel Abbott who donated a much-needed replacement drip line and a heavy-duty water hose! Thank you, every little bit really does count
We also picked up another huge truckload of illegally dumped materials and took it all to the transfer station.
Got that COVID BLUES?
Come out and join us on Wednesday, July 15th from 10-1 pm at 6th street and Richmond Greenway.
– masks required
– social distancing required
– please bring gloves
– we have tools we can sanitize before use
Here are a few photos from today: