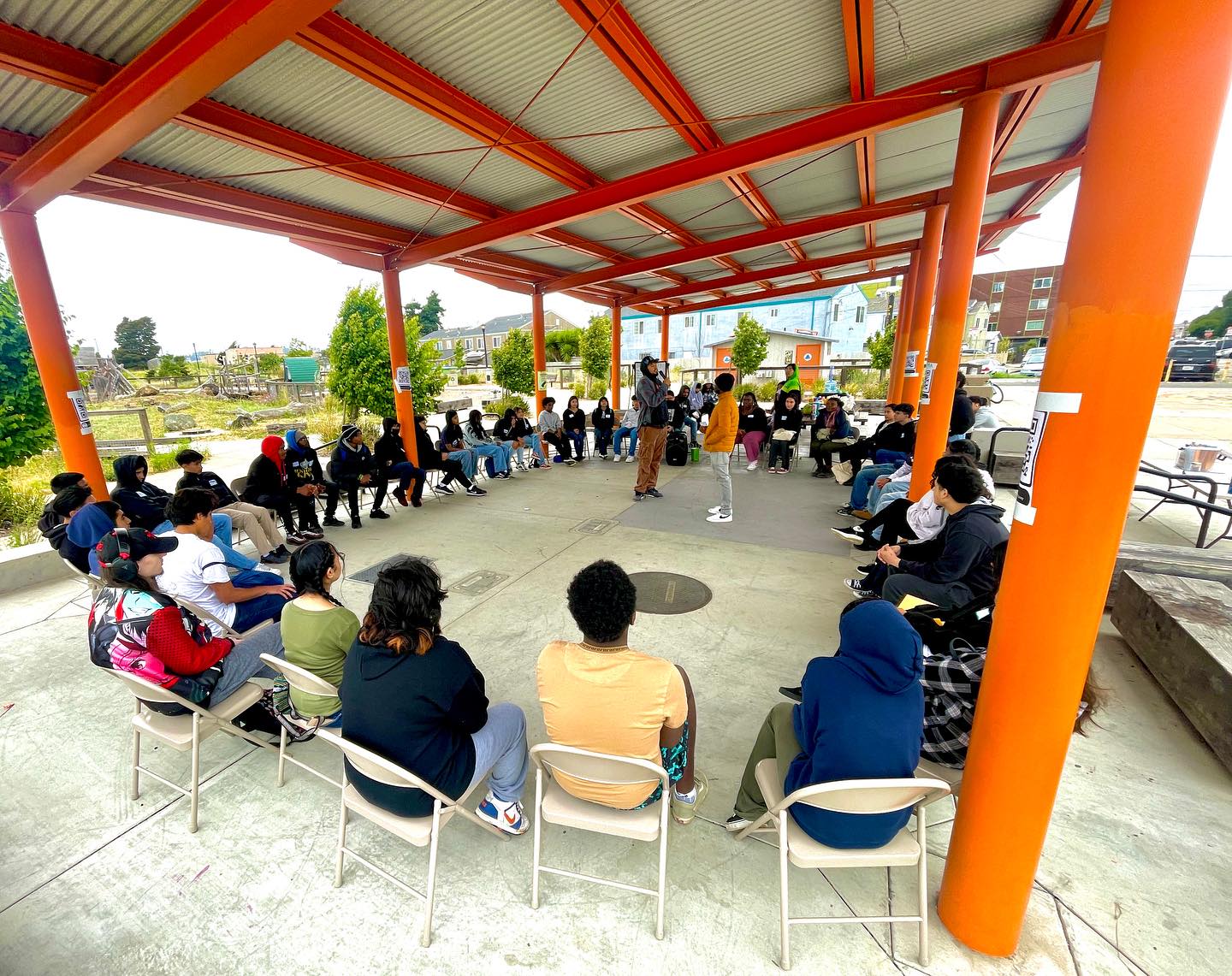 This year Urban Tilth has hired 40 amazing Richmond and San Pablo youth 15-19 years old to take take part in our 6-week, 100-hour paid internship in land stewardship, urban farming, creek restoration, and food justice!
During this program Youth are placed into teams of 6-8 of their peers across 5 sites in Richmond. These teams are led by 2-3 Urban Tilth staff members, many of which were participants in this same apprentice program years ago, and are now managing it!
Each week of the SYAP is themed with concepts spanning subjects in Environmental Justice, Climate Change, Soil Health, California Native Ecology, Nutrition, and Community Engagement. Additionally, youth are tasked with site improvement projects, cooking activities, community engagement projects, and of course participating in our annual 4-day, 3-night camping trip!
During the week you will see posts from these sites! Stay tuned for more updates from Urban Tilth's Summer Youth Apprenticeship Program! (Orientation Session During Week 1 photographed above)