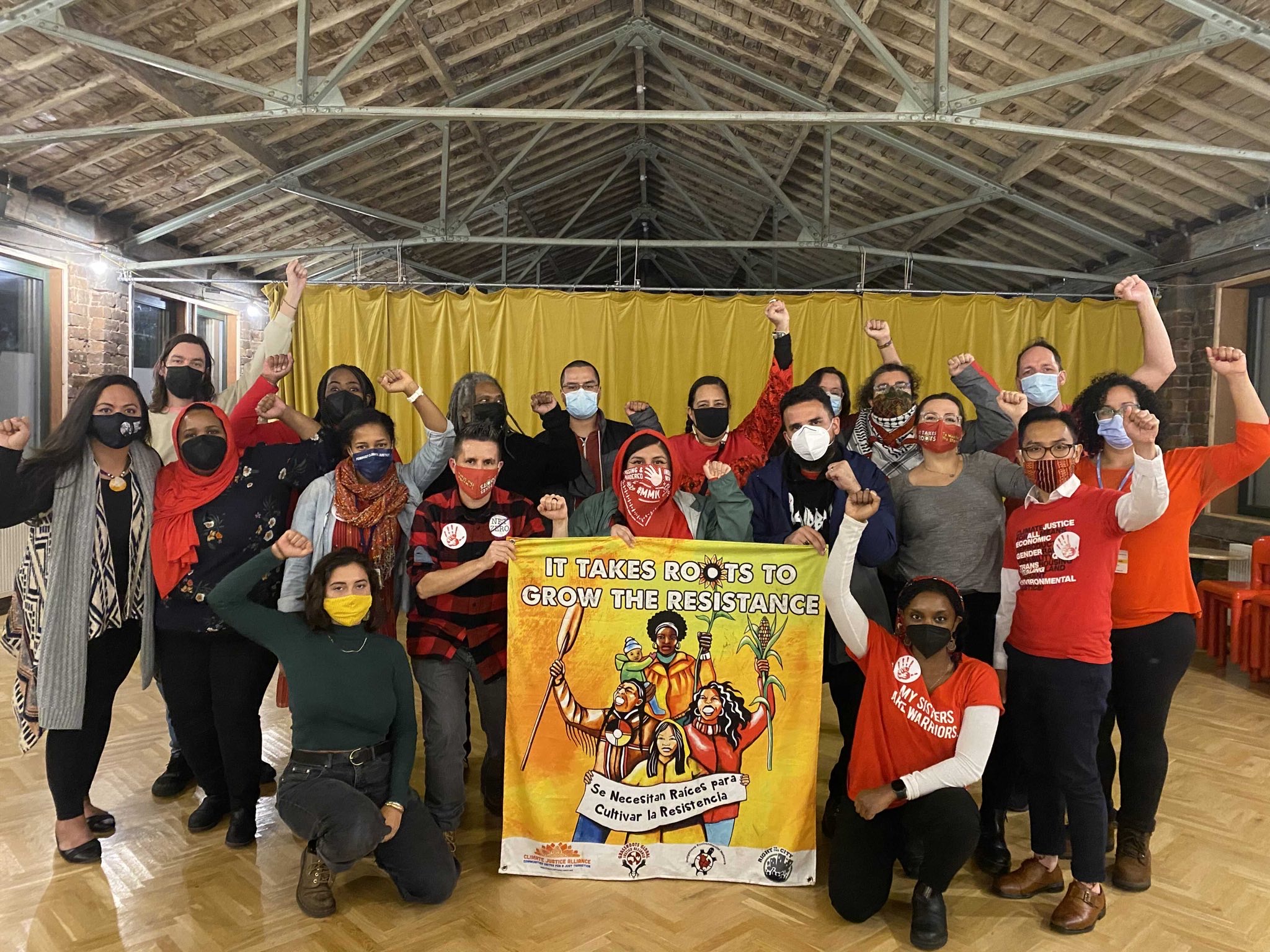 Politicians and governments from all over the world came together for COP26 in Glasgow, Scotland, to discuss plans on how to limit carbon emissions to avoid the earth's temperature from exceeding more than 1.5 degrees celsius. The It Takes Roots delegation, a 60-person delegation representing Indigenous, Black, brown and other frontline communities of color, found itself dwarfed by 500+ fossil fuel company representatives. It Takes Roots delegates were excluded from the rooms where negotiations were held and fossil fuel lobbyists seemed to have no problem influencing negotiations directly. For decades, communities on the front lines of climate change and pollution have been dealing with the worst effects of the climate crisis and solutions need to be controlled by the people most impacted by these negotiations.
What we need are global agreements that strengthen a Just Transition to new, living economic and energy models that keep fossil fuels in the ground and eliminate emissions at source. Real climate justice includes those who are at highest risk of harm. Real climate justice includes gender justice, it includes ending the military industrial complex, it includes ending wars, it includes indigenous communities.
Through #Agroecology, small farmers and food producers become a solution to #ClimateChange, building sustainable #foodsystems and resilient local economies that can withstand climate change & reduce hunger. Agriculture announcements at #COP26 were full of false solutions. The real solution is #agroecology: a framework that addresses human rights and democracy as part and parcel of food security & sovereignty.
The solutions provided at COP26 allows the people who created the climate crisis to profit from it too. We need to say #NoNetZero, and demand they #KeepItInTheGround, because it's the future our kids and planet needs.