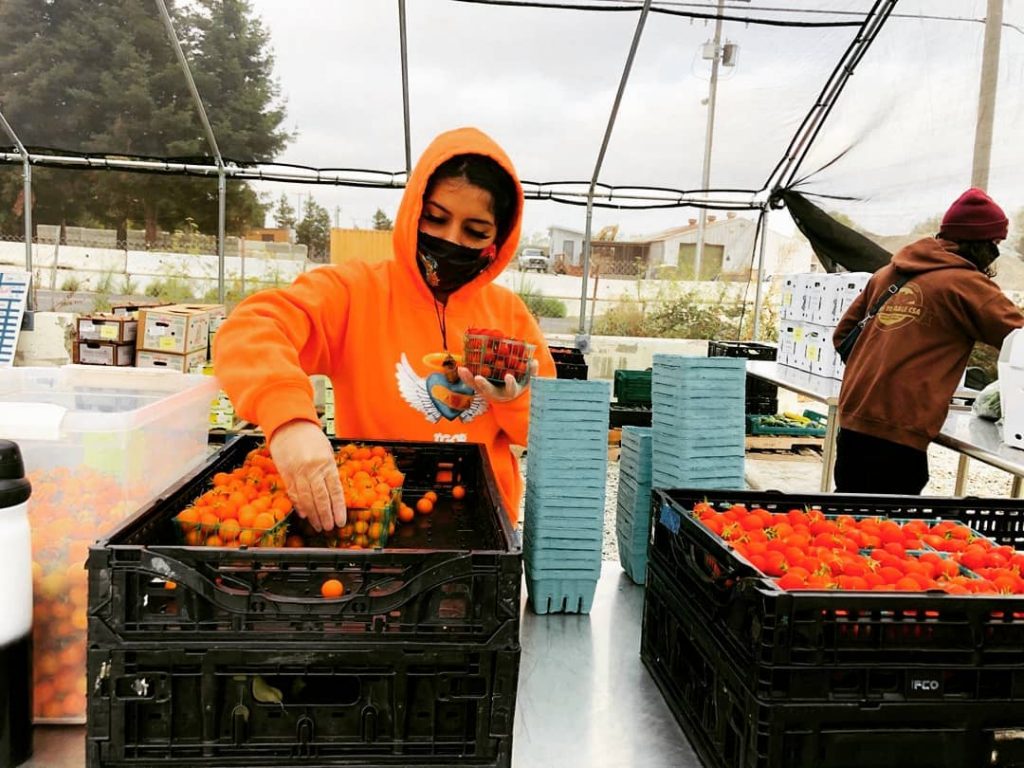 What is the Farmers to Families FREE CSA program?
The Farmers to Families Program offers currently 200 Richmond and San Pablo Families FREE boxes of fresh, local, and organic produce each week. Currently, all boxes are delivered directly to the homes of families enrolled in the program. West County Families in financial distress due to the COVID pandemic or in general need of support purchasing healthy whole foods.
If you are interested in receiving a Farmers to Families FREE Box Program please complete our online registration form or contact csa@urbantilth.org
*Please note priority will go to West Contra Costa low-income families with the highest need.
Thank you to the following foundations and movement allies for making this groundbreaking program possible:
USDA Farmers to Families Program
TomKat Ranch Foundation and the Growing the Table Initiative
Kataly Foundation
Hellman Family Foundation
East Bay Community Foundation
Common Vision
Climate Justice Alliance
If you are interested in supporting this program please contact development@urbantilth.org.