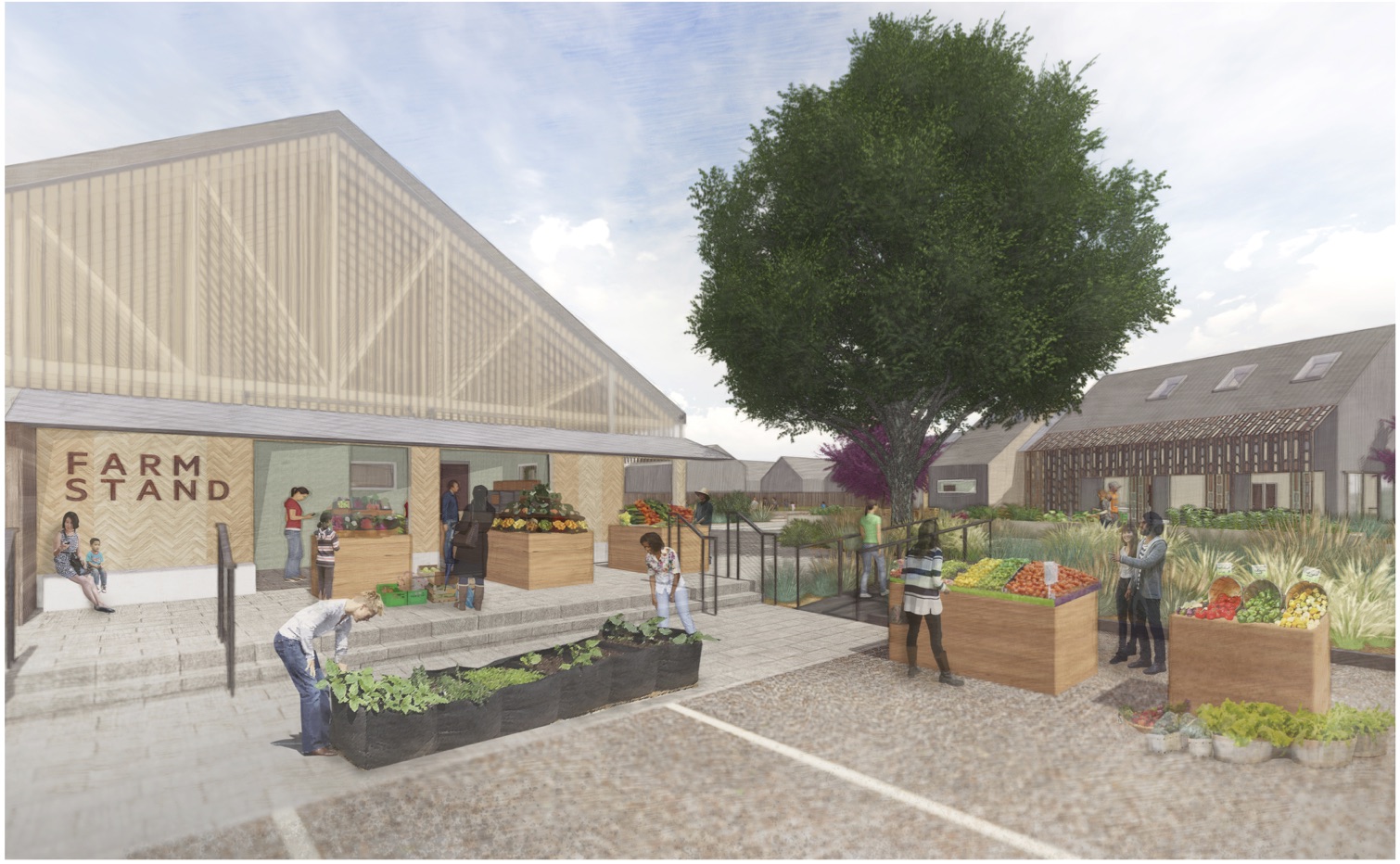 View of Farm Stand / Store at the front of Main Barn
Spring 202

3
---
Phase III: Main Barn

Farm Stand / Farm Store
During this phase, we will build an indoor wash impact area, a meeting room where we can host our own and other groups' events, and a farm stand — a permanent place for people to come any day of the week to get fruit and vegetables and other products that we make and that our partners make. It will be a place where we can employ local residents to work.

Wash & Pack
This structure will also include an indoor wash and packing facility for the produce we harvest and distribute on the farm.

Community Room
The Main Barn will also be home to our Community Meeting room and an adjacent patio space with a view of the orchard and crop rows. This meeting room will answer the need expressed by community members and local organizations to have a FREE and low-cost place to host community workshops, meetings, and other events in an inspiring, natural location.
Architectural Designs Phase III
Program Elements: The Main Barn – Farm Stand and Store, Wash and Pack Area, Community Room, and Patio Area
*Keep up-to-date with our progress by visiting our Farm Construction News blog