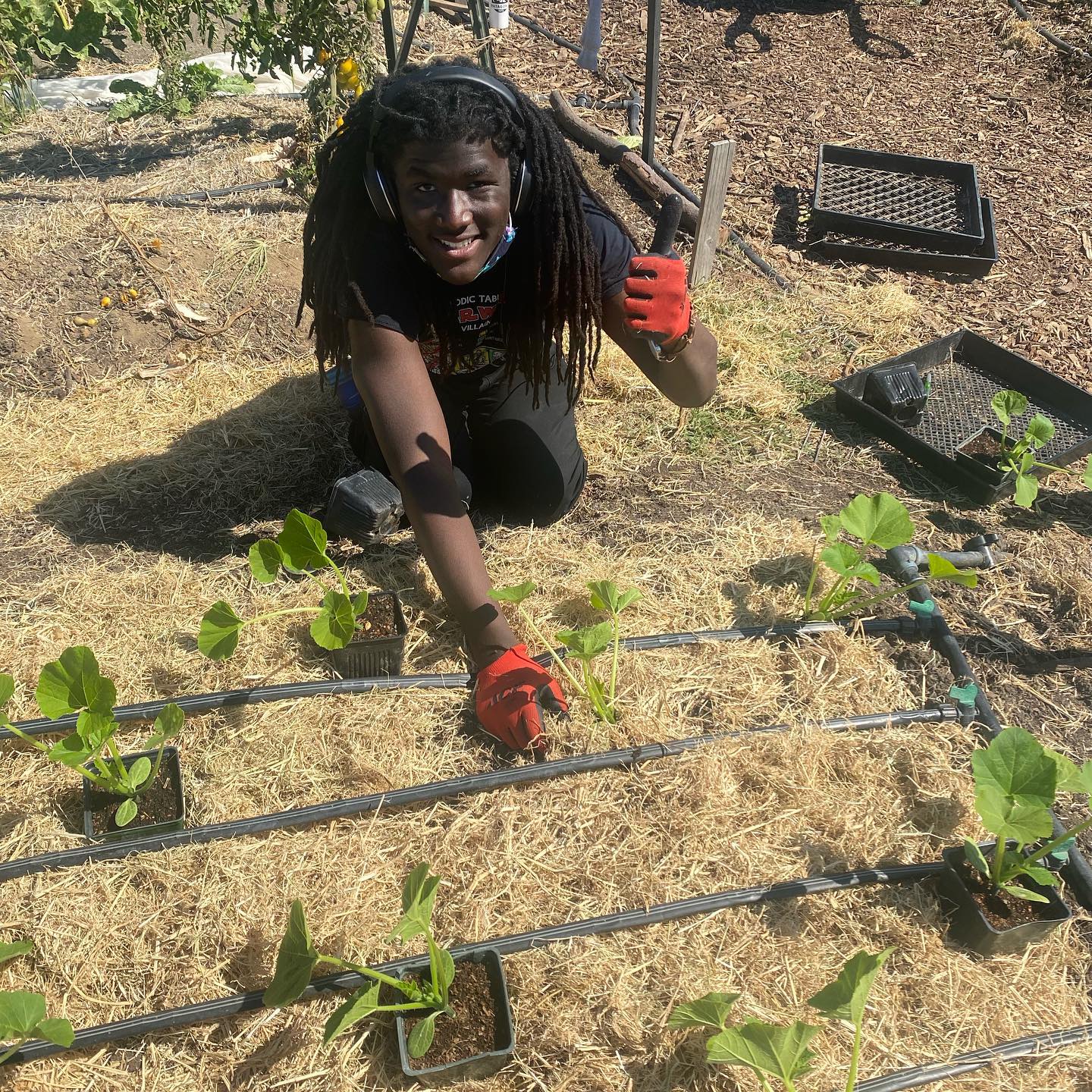 North Richmond Farm SYAP
This was our last week with the NRF summer apprentices. The youth learned about the several ways they can engage with the community. They had lessons on community and cooperative farming, social media outreach, and the history of the Black Panthers Breakfast Program. They assisted our CSA crew with packing veggie boxes to be delivered to the community and had a lot of fun setting up their own free farm stand!
Other learning activities included direct seeding using a mechanical seeder and cooking a healthy breakfast. They completed their farming training from seeding to harvesting to getting healthy produce out for the community which is the most important part of it all. Yesterday we had a little graduation ceremony and they were awarded for their work and dedication. We hope the knowledge they received in these past six weeks has helped them grow and will inspire their future lives no matter how they apply it!