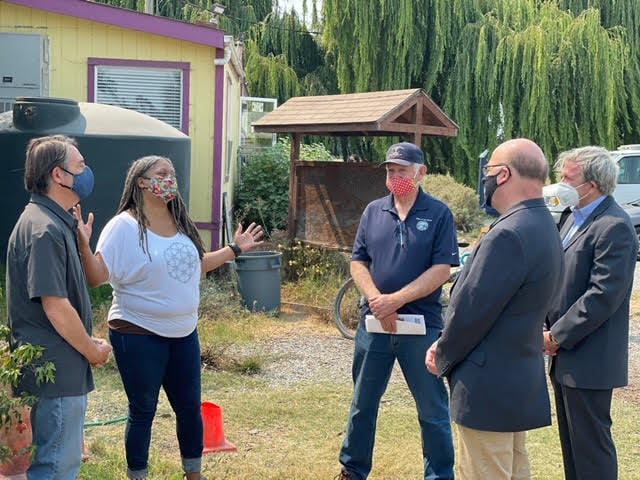 Honored to share our work at the North Richmond Farm with, Congressman Jim McGovern, DeSaulnier Mark Congressman, and Board of Supervisors, District 1, John Gioia – it's refreshing to meet with lawmakers who recognize the community's need for fresh healthy, high-quality food, as well as the benefit of training and employing local community members, especially our young people, so they can lead in creating the healthy change we all need to thrive.
Thank you for recognizing the grassroots leaders that have been and continue to work hard to create just, healthy, and sustainable food systems and communities.
The work is so far from done… let's keep pushing together.